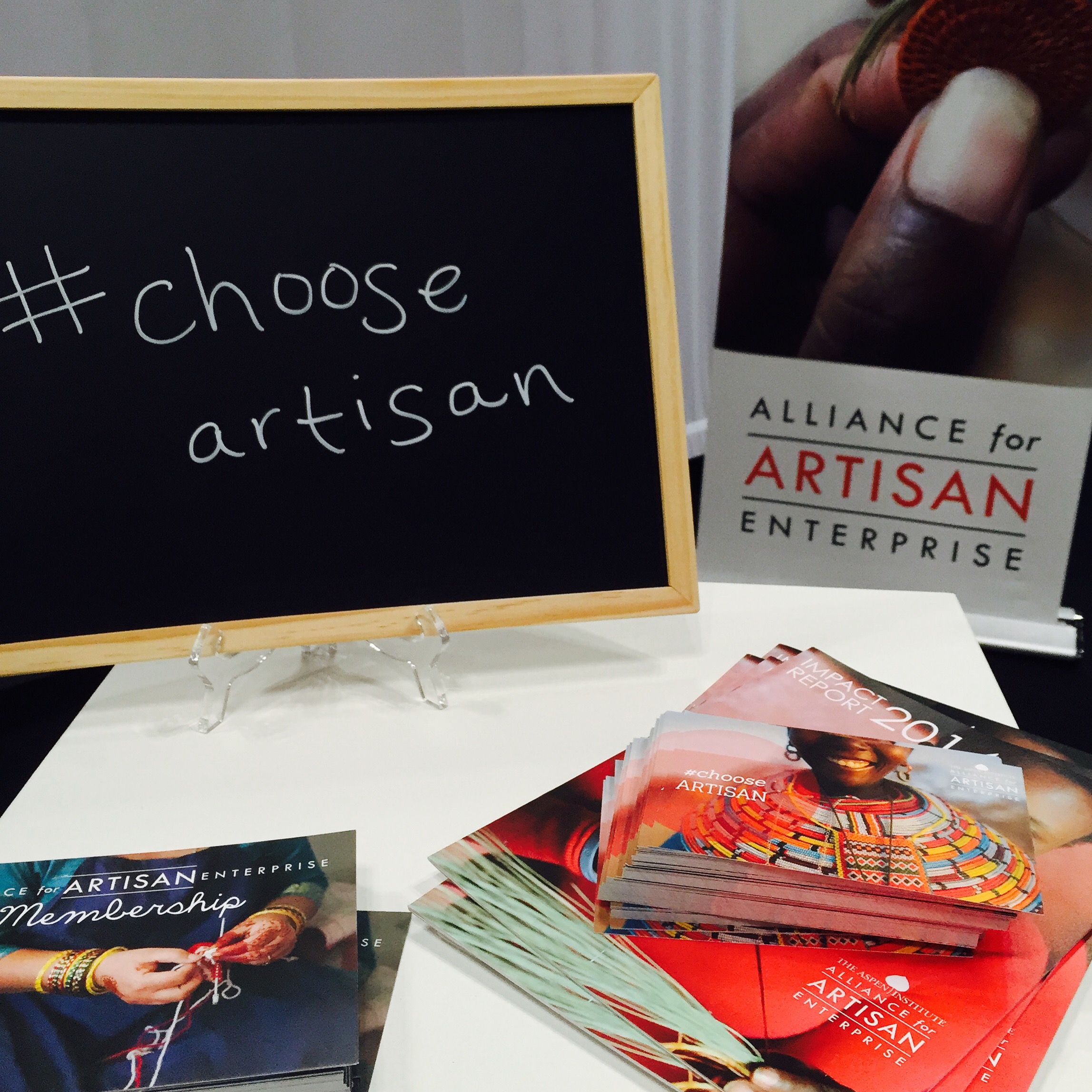 January 31 through February 2, the Alliance joined 9 of our members at the biannual NYNOW gift show. Over 2,500 exhibitors gathered at the Javits Convention Center in New York City, sharing Handmade, Home, and Lifestyle products with retailers, media, and other exhibitors. The market also included a special seminar series for businesses to learn, network, and grow.
The Alliance shared the #ChooseArtisan campaign with artisan businesses, supporters, other exhibitors, and retailers at the market. For three days, the #ChooseArtisan social wall was updating in real-time in the market's social media lounge. The Alliance staff visited our member organizations and other artisan businesses and support organizations throughout the show to raise awareness about the value of the artisan economy. Over 50 artisan businesses and supporters joined the campaign, including Jonathan Adler, John Robshaw, TO THE MARKET, and Yellow Leaf Hamomcks! Follow the Alliance on Twitter, Facebook, and Instagram to see more wonderful content!
Alliance members at NYNOW included:
AOW Handmade
ByHand Consulting
Fibre Tibet
Global Girlfriend
Global Goods Partners
Mela Artisans
NYNOW / Artisan Resource
Sasa Designs by the Deaf
Threads of Peru
Interested in joining the Alliance network? Learn more about membership and complete an application today! Continue using #ChooseArtisan on social media to share why the artisan sector matters to you, and stay in touch with the Alliance to learn more about participating in global markets like NYNOW.