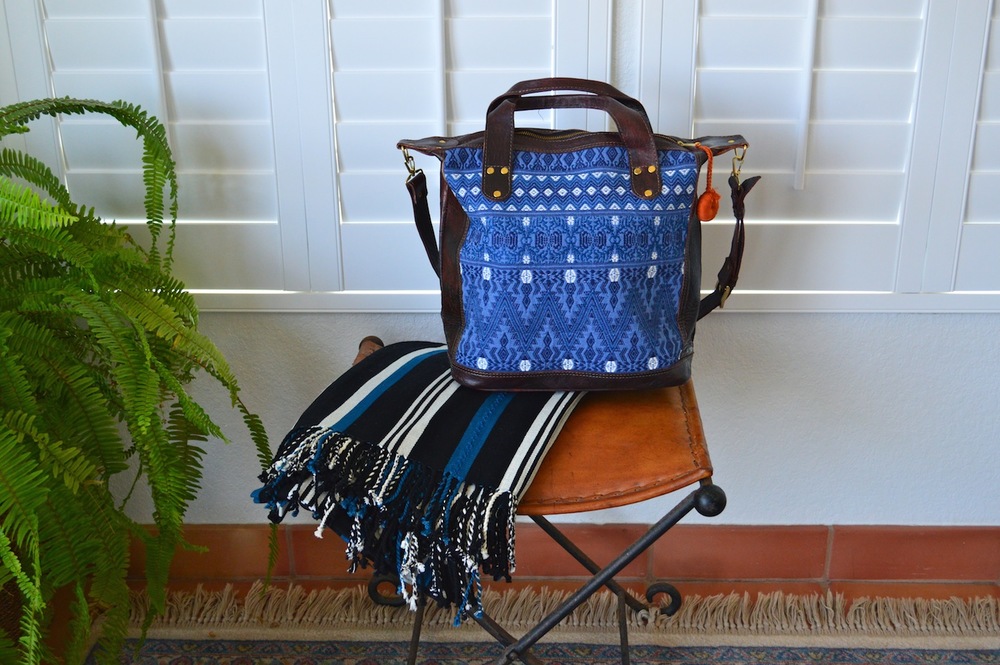 "Love is the message, fashion is the medium"
This month, the Alliance for Artisan Enterprise celebrates reaching over 100 members and partners. We are so grateful for the support and commitment of our community to the advancement of the artisan sector around the world. Together, we are able to shine a bright light on the social, economic, and cultural value of artisan enterprise.
In celebration of reaching this milestone, our community especially welcomes Estrella de Mar, our 100th member! Estrella de Mar was founded in 2012 by Emily Pinto and Julie Savoie. The organization strives to empower artisan partners and preserve ancient textile traditions in Guatemala.
Estrella de Mar provides financial empowerment through dignified employment. The brand works with worker-owned women's weaving cooperatives and small family businesses to produce handwoven homeware and accessories, sharing a commitment to ethical, sustainable practices and high-quality results.
The methods used in crafting Estrella de Mar pieces have been practiced for thousands of years in Guatemala. The organization's founders place a special focus on choosing producers: "who we work with matters." Each artisan is incredibly skilled at her craft, but requires access to international markets to earn a living wage. Estrella de Mar focuses on women artisans, because women, founder Emily Pinto says, "hold the key to creating long-term positive change in their communities."
The brand takes a collaborative approach to design, integrating local expertise with modern and bohemian designs. Its founders focus on quality, commitment, and a true sense of place. Ultimately, the handmade process becomes a labor of love. Handmade production, Pinto emphasizes, "honors people and planet; that's why we say 'love is the message, fashion is the medium.'"
Learn more about Estrella de Mar on their website, and stay in touch on Facebook and Instagram! Photos by Jasmine Luoma.
Are you interested in becoming a member of the Alliance for Artisan Enterprise? Learn more about the membership process and complete an application. Find a full list of Alliance members here!